Railroad Stock Watch
Site Map
Railroad Movies
Want to start a good argument? Ask for a persons favorite railroad movie. Every railroad list I have belonged to since the old days of Usenet back in 1988 have debated this. I would like to come up with a definitive top 10 list, using my rules of course.
The rules according to me:
1) The train must play an integral part in the full movie. I don't consider "Strangers on a Train" to be in my definition of a train movie.
2) Subways are not "real trains". OK, I am going to take some heat for this but hey, my site and my rules. "The Taking of Pelham One Two Three" is not a train movie.
3) Thomas is not a real train. "The Polar Express" also fails the test.
4) Just because it has "train" in the title it's not always a train movie. "Trainspotting" is not a train movie.
5) I would like to say the the movie must be realistic in it's treatment of how a real train operates, however that would leave less then a handful of movies. "Runaway Train" is a good example of the impossible, or at least implausible, but we'll allow it.
OK, so it's your turn to sound off. UPDATE: We are compiling the results and will post here soon!
Puzzles this month:
Jigsaw Puzzle
Sliding puzzle
Ultimate Puzzle
What's New
Image eXtra
Will the real Milwaukee Road 35A please stand up?
OK, you like trains and railroad history, want to start a collection of some kind but what? How about railroad blotters?
Hangman Game
Waste more time on line!
Image Section
Passenger special on the EJ&E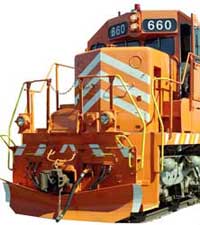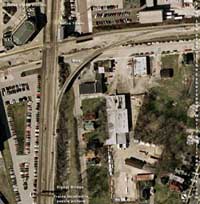 Proto Drawing
CNW Standard
Section House No. 1